01
Levitating LED Slab Display
AirTime levitates your favorite sports & trading cards in mid-air, offering an out-of-this-world way to showcase your hard earned collection. 🚀
Heroes Take Flight. 🦸🏻‍♂️ 🪄 🛸
01
Levitating LED Slab Display
AirTime levitates your favorite sports & trading cards in mid-air, offering an out-of-this-world way to showcase your hard earned collection. 🚀
Heroes Take Flight. 🦸🏻‍♂️ 🪄 🛸
"One of the most innovative new products in the sports card space"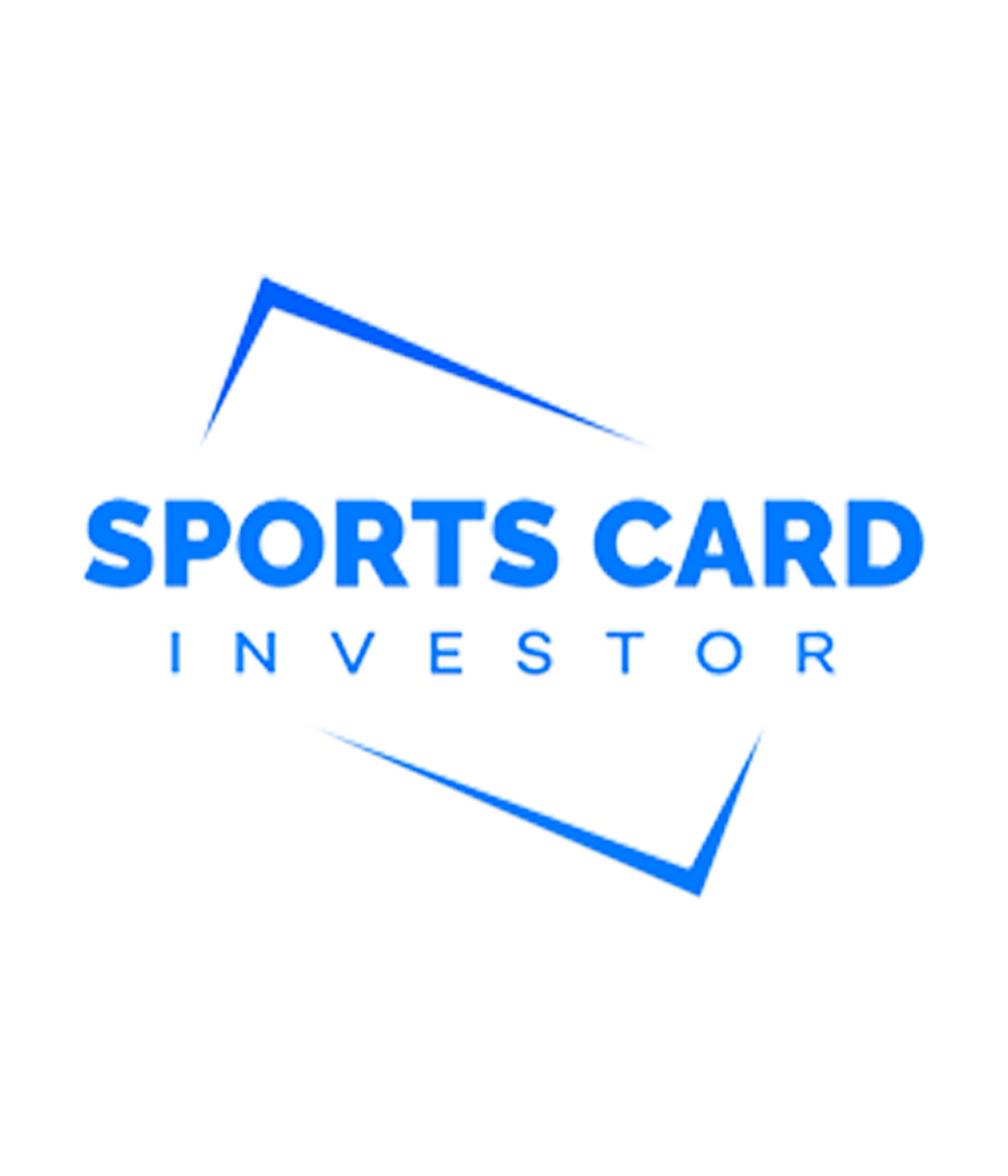 Having been a hobbyist and collector for over 5 decades, rarely does something new pop up in the field that truly gets me excited. Well, that special item has arrived.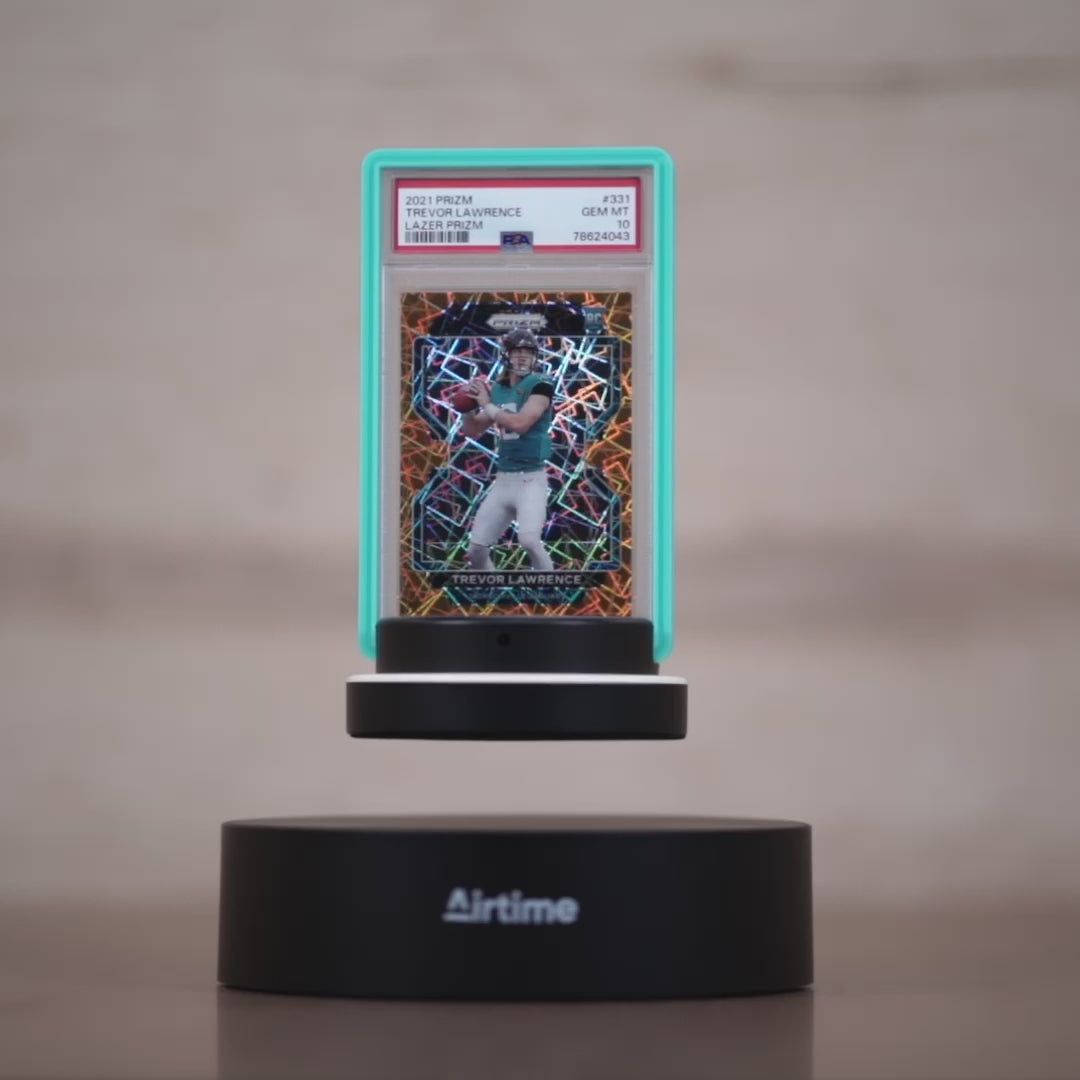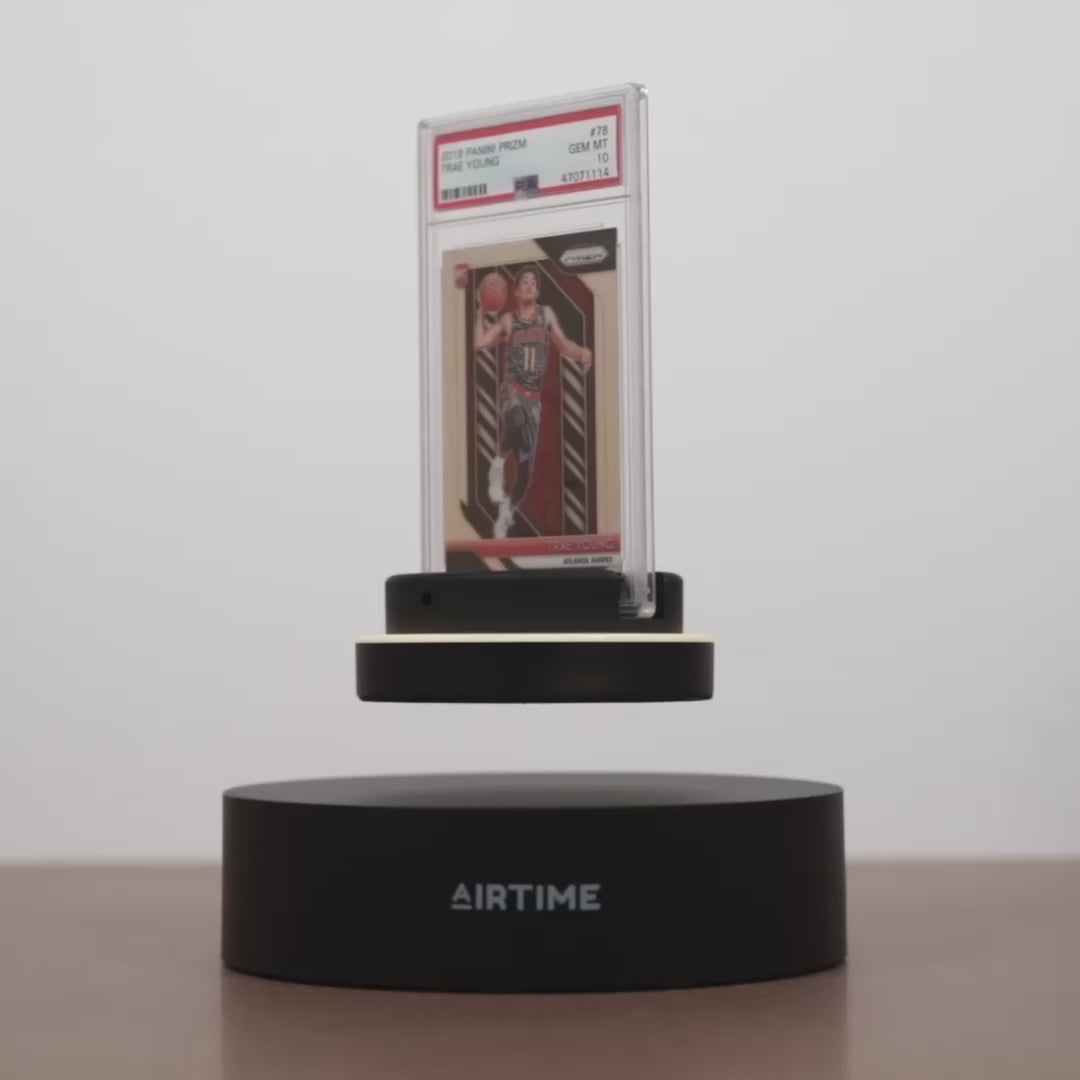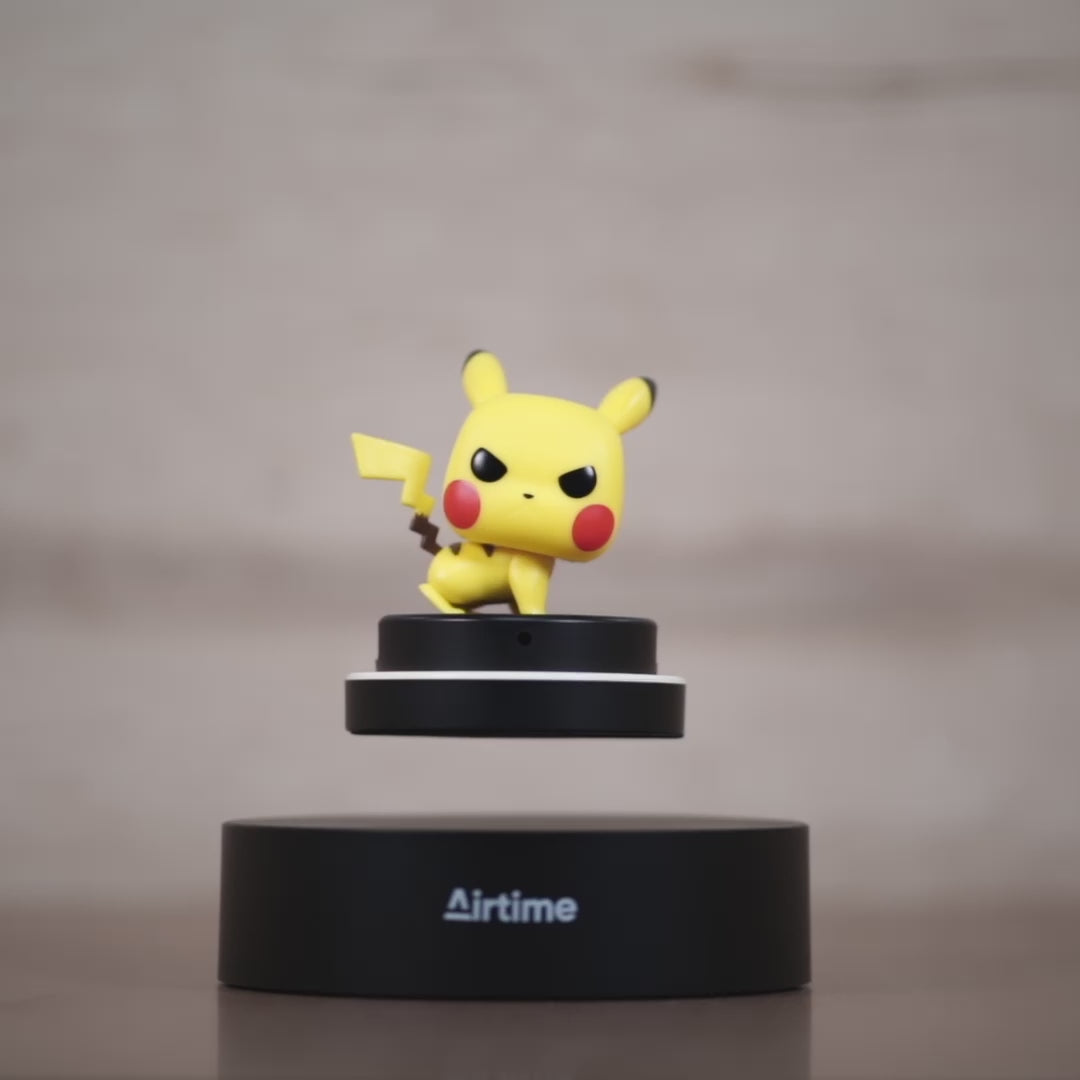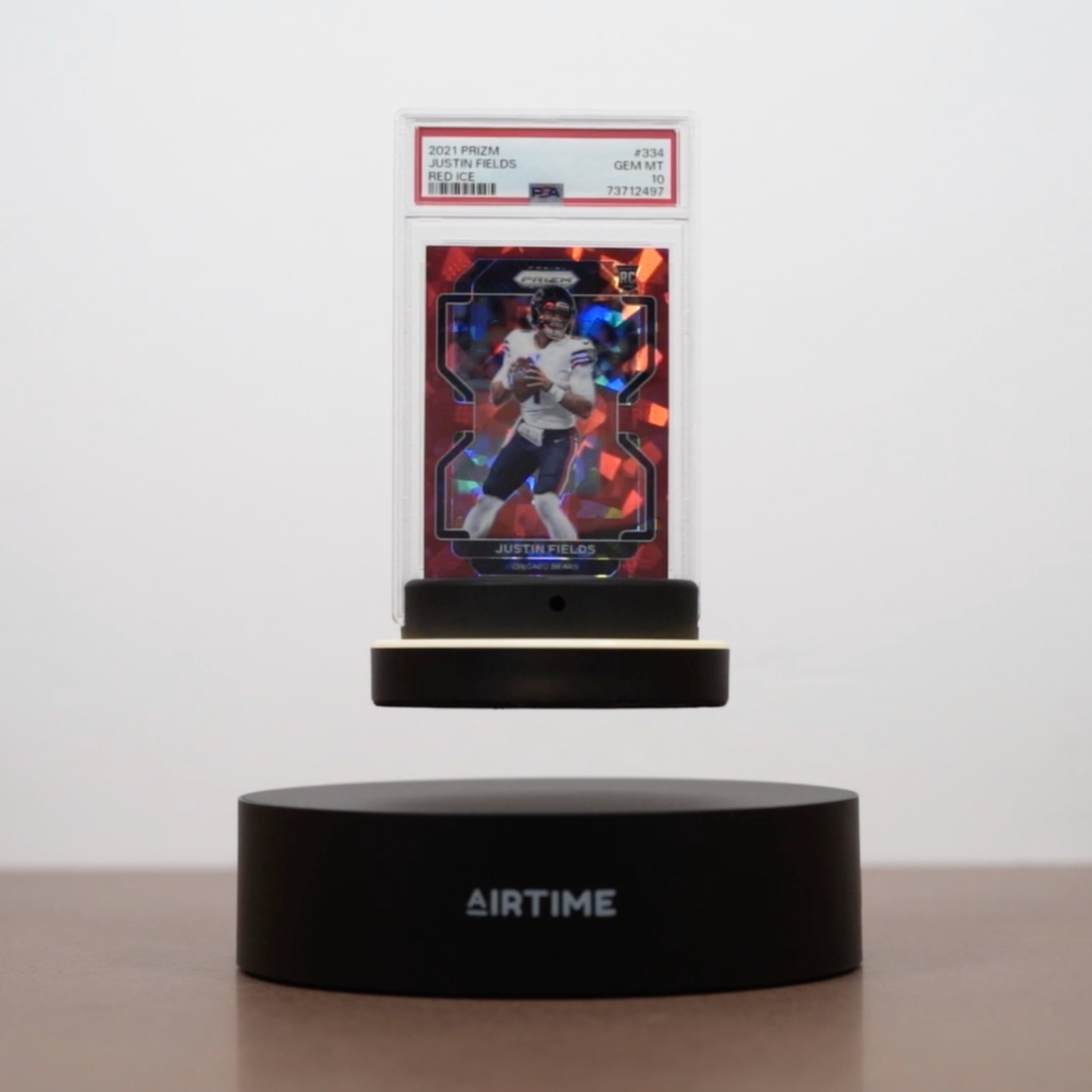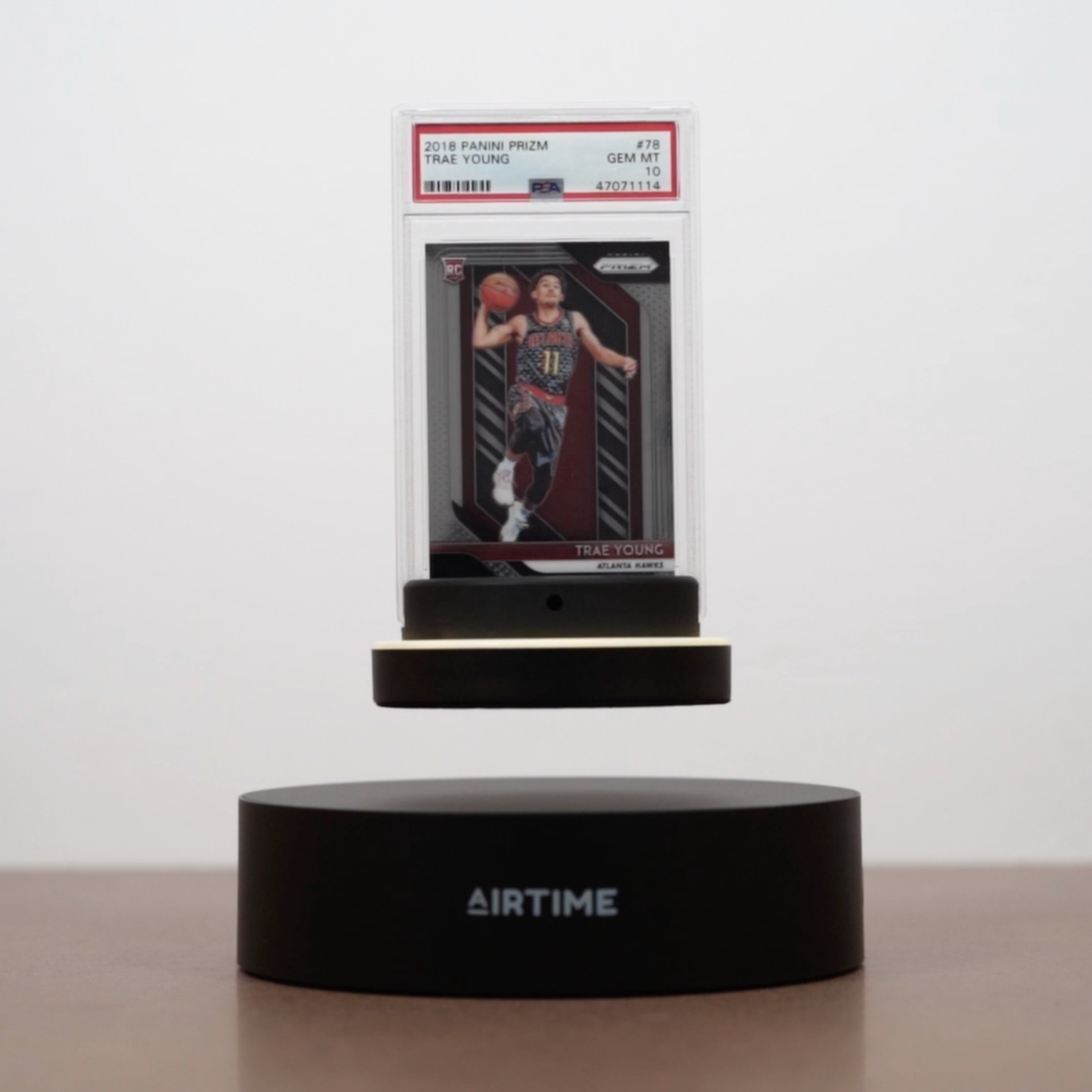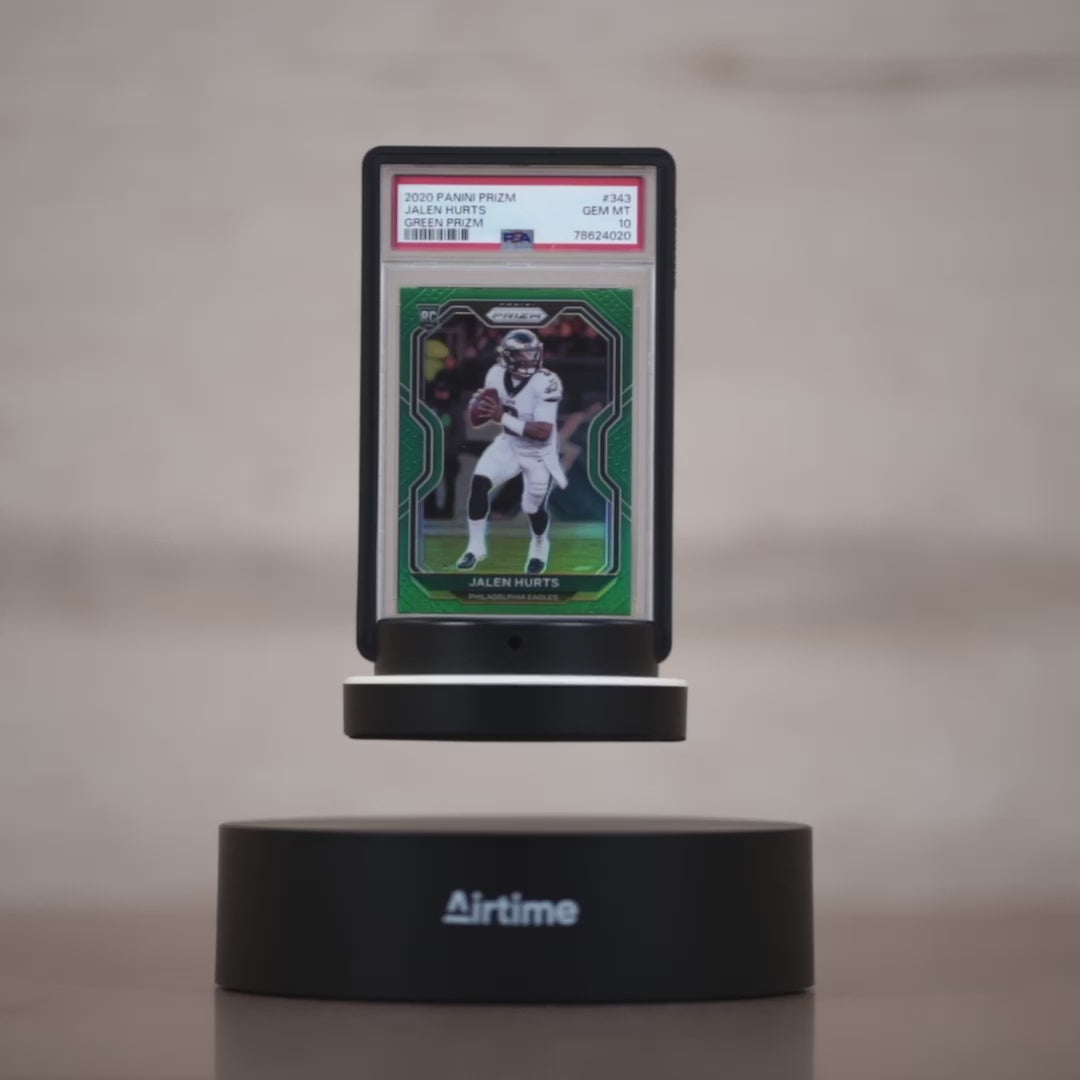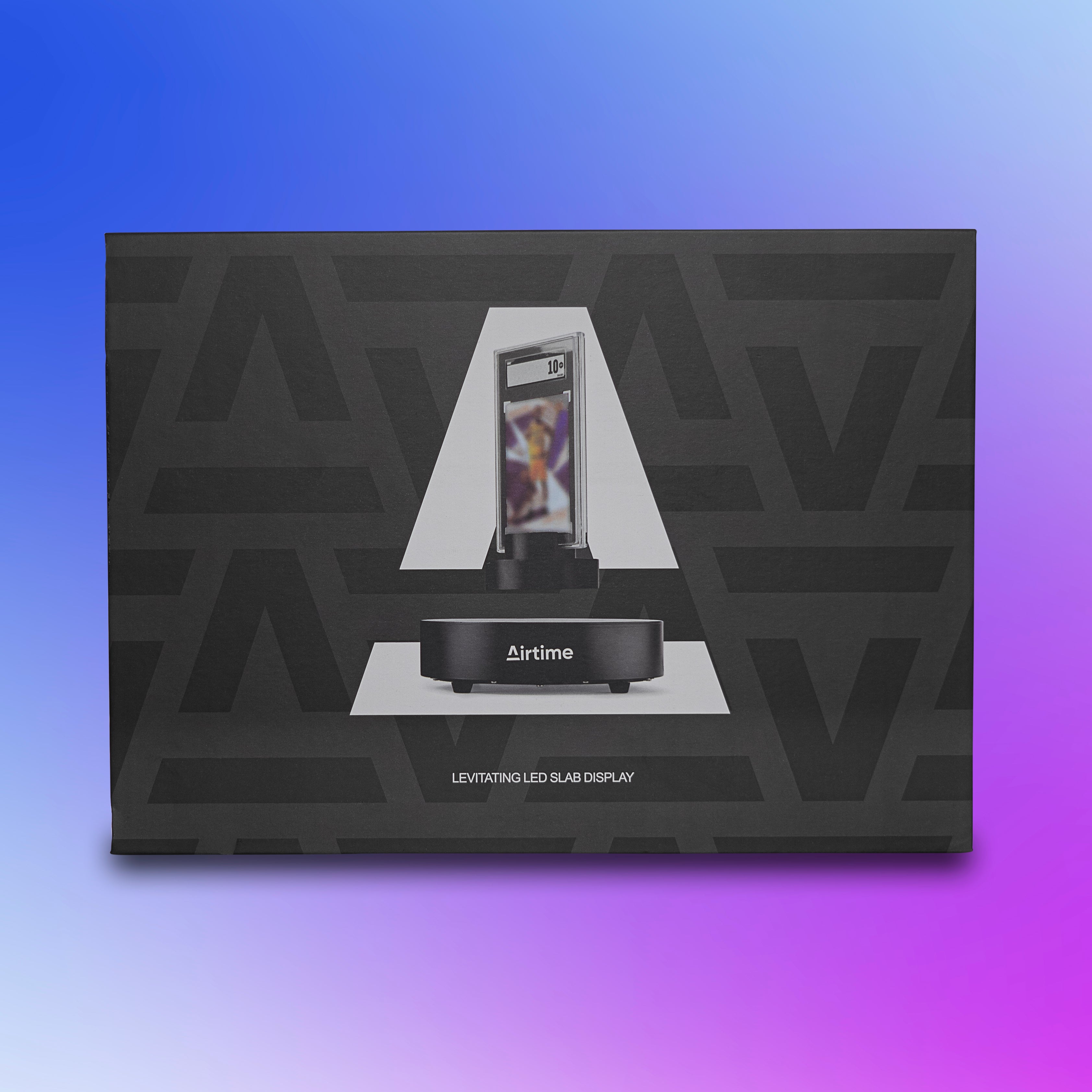 ---
SAVE $20 WHEN YOU ORDER AirTime 2.0
AirTime 2.0 is the updated version of AirTime's levitation slab display. We've built the world's first levitating LED display for sports & trading cards. Features include:
Expanded range now fits graded cards up to 1.5cm in depth, including PSA, BGS, SGC, & 35 - 175pt top-loaders, raw sleeves, and Slabstrong, GradedGuard 💪🏻
Improved levitation clearance of up to 3cm 🚀
Improved LED halo ring lighting with on / off switch 🌟
Frictionless 360 degree rotation 🌎
Protective felt layer to safeguard your slabs 🦺
Works with vertical or horizontal cards 🔃
Featured Add-Ons
Upgrade your Airtime 1.0 to Airtime 2.0 or snag an extra for quickly switching cards mid-stream!
Free shipping when you add an extra attachment to your AirTime 2.0 order!
View all
Wholesale
Learn more about our wholesale program for your retail shop or stream!
Bundle & Save
Automatic discount applied when you purchase 2 or more AirTime Displays!
Bundle & Save
Engineered Specifically For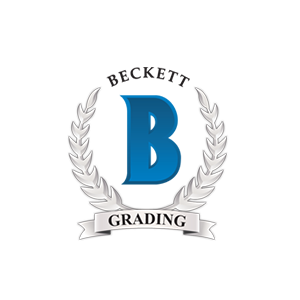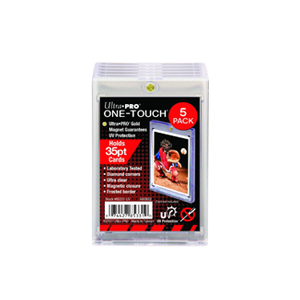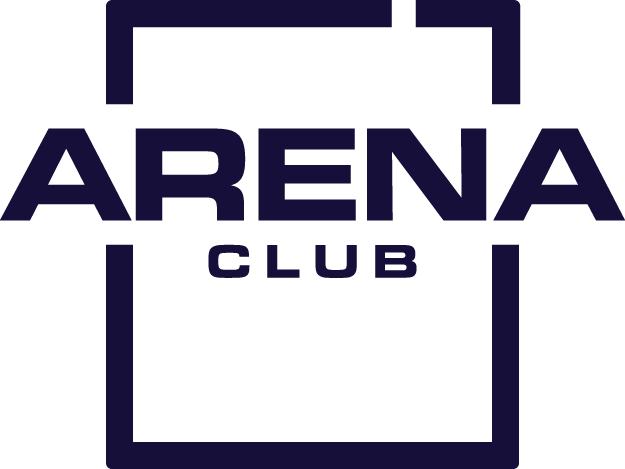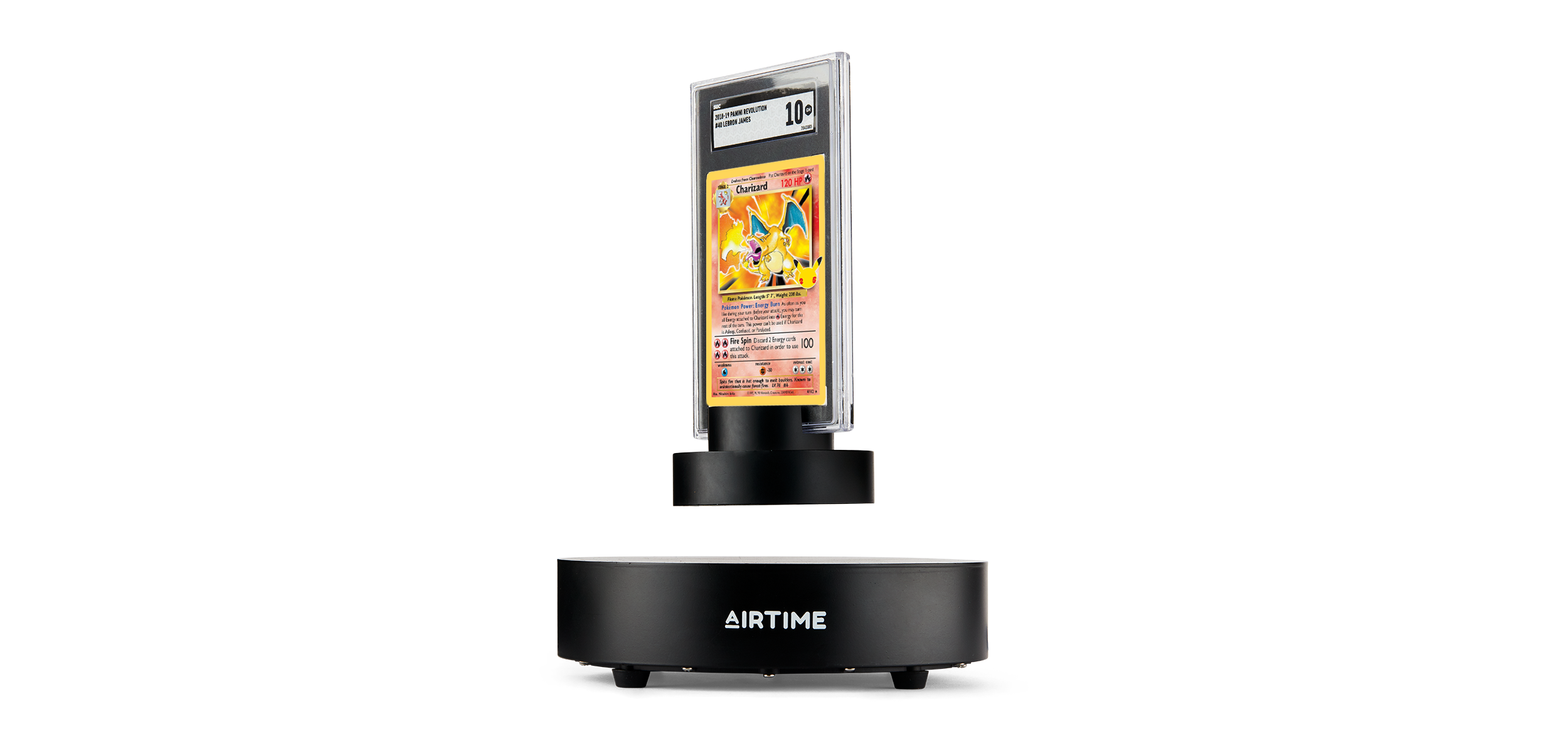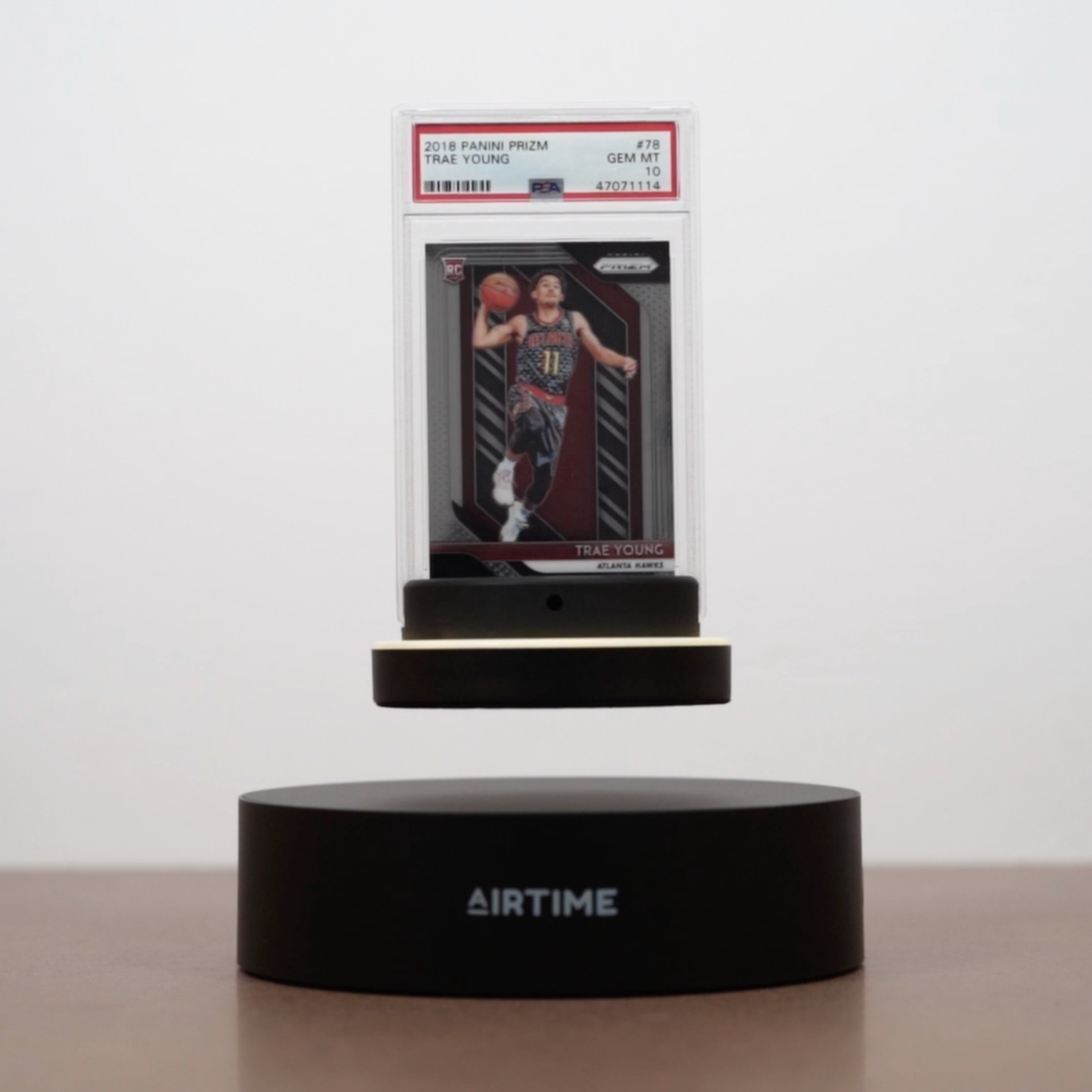 LED Halo Ring
LED Ring with On/Off swtich to light up your holo's
Adjustable Clip
Adjustable clip engineered to fit graded & ungraded cards. Works with vertical or horizontal cards.
Magnetic Base
High-powered magnetic base levitates your cards up to 3cm
Felt Protective Layer
Protects your slabs from damage
FAQ
Questions? Concerns? Need help setting up your AirTime?
Reach out to us at Team@ Get-AirTime.com
How does the levitation work?

Airtime uses magnetic levitation to let your cards float! Depending on card weight, they will float up to 3cm in mid-air.
How long will it take to get my orders?

It depends on where you are. Orders processed here will take 5-7 business days to arrive. Overseas deliveries can take anywhere from 7-16 days. Delivery details will be provided in your confirmation email.
Can I turn the LED light off?

Yes, there is a switch on the back of the unit.
Yes, we ship all over the world. Shipping costs will apply, and will be added at checkout. We run discounts and promotions all year, so stay tuned for exclusive deals.
I don't see my question here? How can I get it answered?
Do you have a streamer discount?

Yes, we work with over 500 streamers and happy to provide a streamer discount and in some cases, an affiliate link!